What we do
Design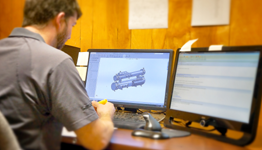 GEO is set up to provide all the necessary design to fabricate your heat exchangers. With just the process information we can provide a thermal rating and sizing as well as a mechanical design that includes detailed drawings required for fabrication.
Read more
Fabricate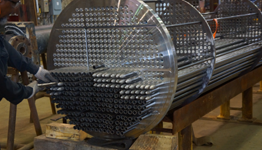 GEO Heat Exchangers is comprised of four shops:
Machine
Bundle / Assembly
Repair
Seperate Fabrication Shop
Repair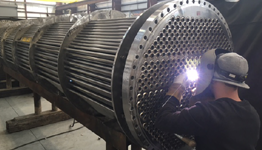 We have a dedicated team to make sure repairs are done to customer specifications and meet customer delivery dates
Field Service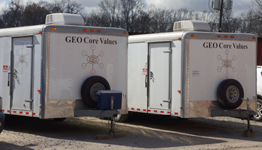 Due to repeated and increasing customer requests for field service, GEO Field Service LLC was formed in June, 2002. The field service group is led by Mark Wells, Ronnie Haydel, Dwayne Rogers, and several first class mechanics and welders with many years of safe field experience.
Read more
Welding
We have A Class welders who also specialize in tube end welding and all alloys.
GEO is a full ASME Code Shop, and meets or exceeds all the requirements of ASME, TEMA, ASNT , API and client specs
Machining
We have state-of-the-art machinery that allows closer tolerance than our competitors.
GEO provides all the necessary design to fabricate your heat exchanger or replacement heat exchanger parts.
WE ARE NEVER TOO BUSY TO SATISFY YOUR PROJECT REQUIREMENTS